Looking For A Moving Company in Buffalo?
 We pride ourselves in being the best and handling everything with care, call today for a free quote!
Finding movers in Buffalo should be easy
We're local & family owned, get a free quote & Call us now: 716-219-0021
Moving out of your house or moving furniture and valuable items can prove to be a lot of work. Not only do you have to consider the logistics, pack up all your stuff, rent a Uhaul and not to mention driving back and forth to deliver your pickup truck.
People wish their moving experience can be less painful — and that's the exact same reason our customers love to hire us.
Call us now to discover why our service makes us different from our competitors !
Thinking about hiring a moving company?
If you are thinking moving out of your house will only take a few hours or so and a little bit of energy, then think again. You will find out why even the most veteran of home movers dread moving out of their house. Here are a simple list of questions you will have to ask yourself:
Where exactly are you moving to and from (how many miles is it driving back & forth)?
How much stuff do you have to move?
Have you put all your goods in a box or storage?
Are there any fragile items that need to be all wrapped up in bubble wraps?
How many friends/family/members do you have to help you out?
Do you have a mini-van, a wagon or a hatchback that could pack all this stuff for you? Because, if not, it is clear that you will need to spend additional $$ renting a moving truck.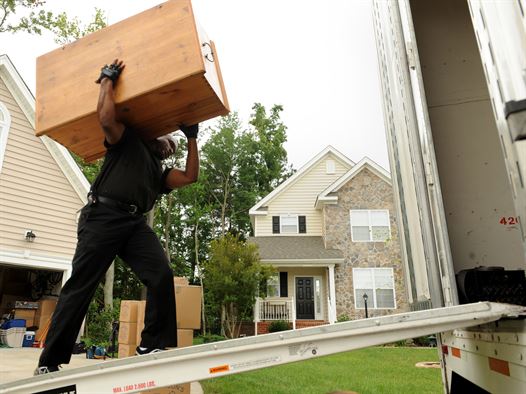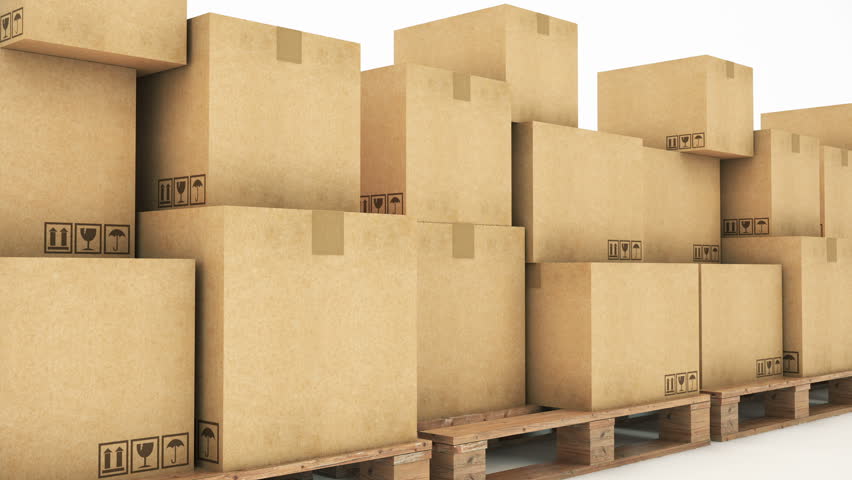 Maybe leaving it to the moving professionals is best
You might be thinking maybe you should rent a truck. However, you have yet to consider the additional service, gas and late fee that is almost guaranteed to come with services such as this.
The headache is endless if you are trying to move by yourself. That's why it's important and often more cost effective to hire experts. Don't burden your friends and family with helping you relocate. Get your Saturday evening back and hire a local expert.
Do you need Residential or Commercial Moving?
Our certified experts have been trained to handle all types of jobs. From an old Couch to relocating and Office, you have to make sure you get the right people for the right job. Majority of cases
Don't hire unqualified college students to move your stuff. Get the trained professionals that are used to handle all kinds of work. Feel free to check what services is available to you on our website.
Whether or not you need residential or commercial moving, fill out the required info in our contact form and we can get in touch with you in a short amount of time.
How much do we charge for our moving service?
Moving service's charge based on multiple factors. A few questions we will be required to ask you before we can determine the price is:
How far is your locations (and your destination) is from each other and from our head office?
How much stuff do you have that needs to be moved, packed, and loaded on the truck?
Do you require any additional services such as packing, boxes and trolleys?
How many estimated hours is needed to get the job done.
If you are still not sure about how much you will be charged? Don't worry, give us a call and we will simply give you an estimate !
"What else do I need when moving out?"
Curious what else is involved with moving? We have done this hundreds of times, here is a basic run-down of what you might need to consider (which happense to be additional services we often offer!) :
Moving can get super complicated if you are not entirely sure about the locations where you are trying to move to. Even simple things like having to abide to a move out date and needing a place to store your stuff temporarily. Where else could you possibly store your stuff? While storing your furniture inside your friend's basement can be a great idea, you can't be certain about the level of safety.
Luckily, we offer a storage solution to those who need it. Fill out the contact form or pick up a phone to see how we could help you.
Most often than not: you need a lot more cardboard boxes than you think you need. Okay sure, you might have plenty of boxes in your basement from all those amazon orders. There are cases though that you will need different sizes & dimensions of boxes to store different types of items.
For example, your Smart Fridge will need a very different dimension box to store it than your bed side lamp.
We provide a large variety of boxes that you could purchase when we help facilitate your move out. Just don't forget to ask us about it.
A surprisingly large amount of people have back injuries every single year due to move out incidents. To put it simply: Don't risk having herniated disc from moving your fridge unless you are used to Squatting heavy weights.
Our movers on the other hand can do squats for days. Leave your large grand piano to us. That's what we are here for.
Some objects might be prone to breakage if not handled properly. From your 4K Smart TV to a 100 year old vase your Grandma has entrusted you with. Breaking these things can cause big financial (and emotional) damage, and they happen far too often.
Find out why our certified packers and movers at Moving Companies Buffalo ny are qualified to handle all your belongings.
Still undecided on what exactly you need to move out? Give us a call and we will give you a consultation, free of charge  
More About Us
We're a top rated service company providing excellent moving services and referrals to both commercial clients and residential, providing for every need you might have when it comes to moving. The concept of moving usually brings to mind moving a bunch of boxes or furniture from one house to another in a big moving truck, much as you see in a television show or movie.
A lot of planning that you do not see in the movies goes into relocating a business, office, or home. Occasionally it might even be a warehouse that needs to have the total contents transferred. We are experts in all moving fields. Need storage solutions? That is no problem either, just ask us and we will provide the solution.
Relocating With Confidence When It Comes to Your Moving Experience
Behind the scenes in relocating are aspects that many do not take in mind. That is what our Buffalo movers take into consideration. Drop all of the hassle, and minute details and let the experts help you with the moving process, no matter what it is you need when relocating or completing a transfer. Slow down, talk with us, and we will navigate the best moving solution for you which will save money and time. Moving can get quite complex, but it is something we do everyday. What are some of the complex issues when it comes to moving that we can help you with besides the actual manual labor and seeing that your belongings or commercial products and furnishings arrive safely?
Residential – Many things that other companies might overlook under most conditions are those which are psychological combined with the added stress of practical preparations, including organizational issues. We take it a step further and go beyond what the "average" company does. We are not "average", but "upscale", not letting any aspect of the moving process go unnoticed. That is why so many are quick to recommend us for moving and relocation needs to family, fellow employees, and friends.
Commercial – It is very important that commercial moving be done with punctuality. To avoid the excess hassle of organization to the utmost degree, call us to give you a helping hand with expertise and "know how" in structuring your commercial move. As stated before, we have done this daily, and it is what we do, leave the details to the moving specialists for the best in results when it comes to moving an entire industry, or even an office. Your time is of essence to us, and we know how to best use it when it comes to organization and excellent moving standards.
Why you should only hire efficient movers?
We are not here to see to the transfer of your belongings from one point to another in a cold impersonal manner. We will help you with even the smallest detail when it comes to your moving needs. Don't hesitate to ask the professionals and voice your moving concerns. We are experts in moving both residential and commercial clients in the most efficient way, which is tailored to you personally. We want to keep you on schedule and double your expectations.
Moving a business from one location to another involves a lot more than just packing up boxes and carrying them from location to location. A business move often requires disassembling office furniture, including cubicle walls, and reassembling them in the new location. That's why our expert movers make sure to consult with the client before the move so that we have a map of the original office, a map of the destination office, and a plan for what pieces need to be disassembled and reassembled at the new site. This also helps us minimize disruption to the business during the move process, because it ensures that items end up in exactly the place where they are meant to be and prevents important documents and files from being lost in transit.
Protect Yourself and Your Belongings from Injury
We've all heard the stories: somebody's uncle or cousin decides to do their own moving to save money. They pack all their belongings into boxes, start loading things onto a dolly, and things go wrong quickly. The boxes are unevenly loaded and topple over. They're not taped right, so everything falls out the bottom when they're lifted up. They're overfilled, so they rip or spill. Their contents are jumbled and not wrapped safely, so breakables get damaged during the journey from one house to the next.
But that's not the worst part. Sometimes, it's not just the stuff that gets hurt — sometimes the people get hurt, too. People who aren't trained to lift heavy objects will try to pick up a box that's too heavy, and they hurt their shoulder or back. When heavy items fall out of badly taped boxes, they land on feet, bruising and even breaking bones. Moving can be hazardous to you and your stuff. When you work with the pros at our company, though, you don't have to worry about any of that. Our movers have a wealth of experience and lots of training to make sure they know how to take extra special care of both you and your most precious possessions.
For starters, our expert movers know how to pack your things up right. They load boxes evenly with the heavier items on the bottom, so they're less likely to tip or shift in transit. They tape boxes securely and don't overfill them, so you never have to worry about the boxes falling open, ripping, or spilling. They wrap your larger pieces safely with padded clothes and make sure that your smaller pieces are wrapped with paper or bubble wrap to keep them safe. No need to worry about your wine glasses, your mirrors, or even your piano when you work with us.
What's more, the movers on our teams receive extensive safety and ergonomics training so they won't get hurt while moving your heavy items. They know how to lift heavy objects, work in teams, and get machinery involved when they need a little more lifting power. Using movers isn't just the easier way to move — it's the safer way to move, too.